St. Louis Fixture Installation & Repair
Exceptional Plumbing Fixture Services in St. Louis County
Every day, we depend on plumbing fixtures to accomplish critical, basic tasks in our home. From flushing the toilet, adjusting the showerhead, and even turning on the kitchen faucet, we get through life using these essential fixtures without even thinking about it.
However, when our fixtures are suddenly starting to leak, or break down so we can no longer use them, we suddenly realize just how important these devices are. To avoid the labor and hassle of malfunctioning fixtures, call our team at Kirkwood Plumbing for rapid repairs. We also offer excellent installations. If you have just started building your home from the ground up or are looking for more contemporary fixtures to match with your remodeled appliances. Trust in our reliable craftsmanship for all your St. Louis fixture installation and repair services. We provide 24/7 quality you can count on, day or night.
Contact us now at (314) 207-3916 to get peace of mind by having your fixture problems resolved by our hardworking technicians.
St. Louis Fixture Installation Services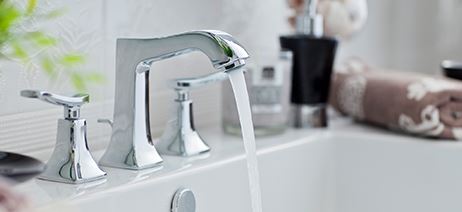 Have you recently moved into a new home in St. Louis, or are you designing your dream house from top to bottom? Alternatively, are you remodeling your residence by updating it to a sleeker, more contemporary style? Whatever your situation is, you will require fixtures that are both aesthetic and functional, built to endure years of daily use.
Our knowledgeable experts are familiar with the best brands on the market, and we are ready to discuss which products would perfectly fit with the unique style and ambience of your home, as well as match your budget. Whether you are looking for fixtures for your kitchen, bathroom, laundry room, or all of the above, you can trust in the expertise of our technicians to install superior products that meet all of your preferences and needs.
Comprehensive Services for Your Fixture Repairs
When you get in touch with our handy plumbers at Kirkwood Plumbing, you will be relieved that we handle a comprehensive range for any kind of plumbing fixture in your house.
Do not delay contacting our qualified experts for any repairs involving:
Sink faucets that are dripping or leaking water within your kitchen, bathroom, laundry, or utility room.
Shower heads that do not have enough pressure or leak down the sides.
Seals that have come loose around tubs, toilets, and sinks.
Valves that have broken, come loose, or are too tight.
Taking Proactive Steps to Save Plumbing Costs
If you notice that the handle on your toilet has difficulty flushing, or the faucet of your kitchen sink is constantly seeping water, you may find it annoying, but not consider it a major issue at the time. While it is true that tiny leaks may not initially create a disastrous flood, the slow accumulation of water caused by malfunctioning fixtures can add up to irrevocable damage in the long run.
Many homeowners have been dismayed to find that their "little" problem ends up costing hundreds of dollars. Save yourself the frustration and the expense of future plumbing catastrophes by reaching out to Kirkwood Plumbing as soon as possible.
Call us today at (314) 207-3916 or contact us online so that you can take advantage of our thorough St. Louis fixture installation and repair services.
Make Kirkwood Your First Plumbing Choice
Workmanship Parts Guaranteed

No Overtime Charges

License and Insured

Exceptional Customer Service

Upfront Pricing

Locally Owned & Operated
Stay Informed
Read Our Blog For Tips & Tricks