St. Louis Garbage Disposal Installation
Prompt Response for Homeowners in St. Louis County
One of the handiest devices available to most modern kitchens in America is the garbage disposal. Even though every homeowner is likely to have a separate bin in the kitchen for throwing away large scraps and leftovers, it is often unsuitable to dump any contents that have a more liquid-like substance. Garbage bin bags have a tendency to leak and trying to carefully throw away these heavy bags is an unpleasant hassle that no one wants to deal with.
Having a professional garbage disposal installation by our licensed plumbers at Kirkwood Plumbing is the perfect solution to this problem, offering flexibility and convenience for any kitchen. You can get rid of waste efficiently and safely, without worries that your sink is going to block up.
Contact Kirkwood Plumbing now at (314) 207-3916 to request an estimate.
What We Consider Before Installing a New Garbage Disposal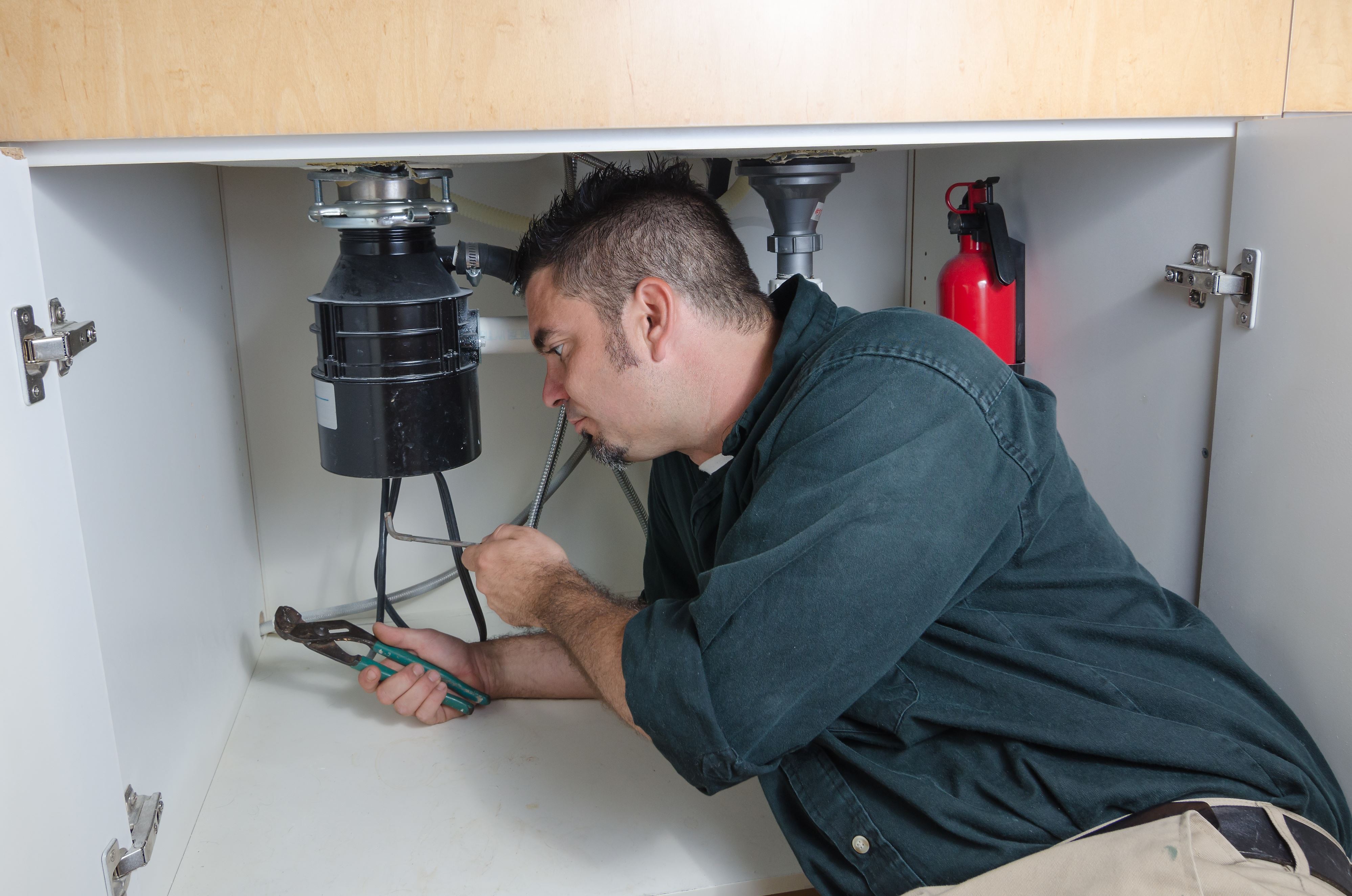 If you have been trying to cope without a garbage disposal for a while now, we understand why you would want a new device as soon as possible. Having to clean out leftover food, scraps, and other gunk from your sink because you don't have a disposal is both frustrating and gross. Before we install your disposal system, however, it is important to make sure that your plumbing is ready to handle this new addition. A grounded outlet is critical to set up your disposal device, so we can arrange to have this installed if it is not present already.
Some other elements you should factor in is whether you want additional upgrades, such as the possibility of adding a connector to the dishwasher drain, a push-button device, or a baffle. Whatever your unique preferences are, trust our certified plumbing technicians to perfectly install your disposal system.
Garbage Disposal Replacement
Garbage disposals don't last forever and can suffer from all kinds of age-related problems. You may find that your garbage disposal won't turn on anymore, perhaps because the motor has burned out. Perhaps you have noticed a very unpleasant smell rising from your drains that won't seem to go away, which may be caused by corrosion on the grinding blades that is holding onto food particles and breeding odor-causing bacteria. Or, perhaps you have noticed strange noises when you turn on your disposal that make you feel like it's about to burn out.
If you have noticed any of these symptoms, it's time to call our plumbers to have your appliance inspected. If a replacement is needed, we can help you select a new garbage disposal from a quality manufacturer and install it for you quickly and correctly.
Selecting the Right Kind of Disposal System
There are two primary disposal systems, each with their own benefits and disadvantages. Based on your individual needs, our reliable contractors will suggest which option would best fit your home.
The two key disposal systems include:
A batch feed disposal – With this system, the chamber is gradually filled with scraps of food until it is ready to be ground down by the unit. Although this method is a bit safer on account of the stopper that blocks the feed, it can take longer and is a bit more expensive.
A continuous fed disposal – Continual feed disposals are very efficient and convenient, since you can keep dropping in waste food without waiting for an entire batch to be processed. It is important to be especially careful around these systems, where it is much more likely to accidentally receive an injury from the whirring blades.
Professional Garbage Disposal Repair
Already have a garbage disposal? If you're having trouble with it, our St. Louis garbage disposal repair experts can help get you out of a jam... literally! A jammed garbage disposal is a common problem that is usually caused by a buildup of food particles and other items that should not be sent down the drain, such as cooking oil, grease, egg shells, chicken bones, coffee grounds, tough vegetable peels, and large quantities of starchy foods like pasta and potatoes.
Be on the lookout for these signs it's time to call for garbage disposal repair:
Unit is humming, but not operating
Garbage disposal won't turn on
There are puddles of water beneath your garbage disposal
Garbage disposal drains very slowly or not at all
How to Tell if Garbage Disposal Motor is Burned Out
If your garbage disposal won't turn on, that's a pretty big indication that something is wrong. But a failing motor doesn't always mean that the garbage disposal won't turn on at all. A disposal with a bad motor may still draw power and make noise, but you'll know the motor is in danger of failing when the garbage disposal makes a humming or buzzing sound without actually turning the blades. This indicates a problem with a jammed or clogged motor, which may cause the unit to overheat. An overheating garbage disposal will smell like it's burning, and you may even see smoke if left to run long enough. In any event, turn off your garbage disposal immediately and call a plumber to schedule a service.
Contact Us Today!
No matter what kind of system you desire, you can trust our reliable plumbing technicians at Kirkwood Plumbing to get the job done effectively and quickly. If you already have a disposal system in place, but it is beginning to wear down or malfunction, we can offer rapid repairs or even new replacement installations.
Call us today at (314) 207-3916 or contact us online to learn more about information of different kinds of brands for any garbage disposals in St. Louis.
Make Kirkwood Your First Plumbing Choice
Workmanship Parts Guaranteed

No Overtime Charges

License and Insured

Exceptional Customer Service

Upfront Pricing

Locally Owned & Operated
Stay Informed
Read Our Blog For Tips & Tricks