Frozen Pipe Repair in St. Louis
24/7 Frozen Pipe Services in St. Louis County
Because Missouri is not located as far north as some other states, it is easy to assume that homeowners are protected from extreme winter conditions that hit the top half of the country. Unfortunately, this is not the case, and one particular problem that continues to plague St. Louis residents is the possibility of frozen pipes. When the temperature drops suddenly, it can cause the water flowing through your pipes to freeze. In many cases, residential sewer lines and water lines are not built to withstand these cold temperatures and are liable to burst or break. This can prevent the water you need from flowing to you in the short term and can create horrific floods once everything begins to thaw.
Contact us at (314) 207-3916 to ask our knowledgeable technicians any questions you have about frozen pipes in Missouri.
Thorough Repairs for Pipes That Have Burst from Freezing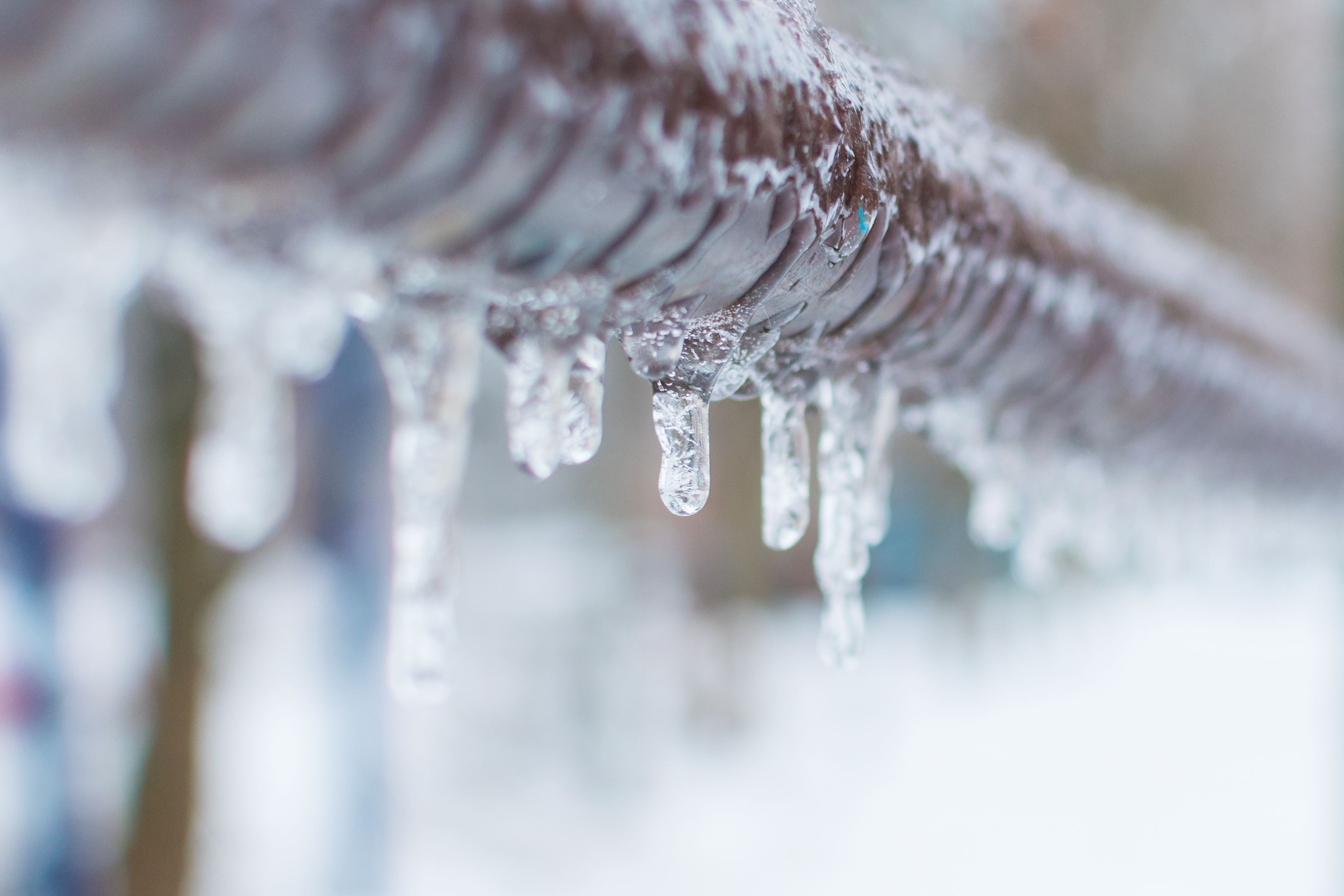 One piece of good news is that if your pipes have frozen, it's normally easy to identify which ones have been affected if they are outside your home, since water will not be able to flow out of that line, or the flow will be severely reduced. However, pipes that are behind walls, under floors, or hidden by other structural components can be trickier to find. This is why it is so important to rely on the services of our professionals, who can safely locate the frozen pipe.
After we have identified the pipe, we can assess the amount of damage. If the pipe has burst and there is a small leak, we can carefully thaw it and then begin to patch the hole. However, if there is a major break in the pipe, it is important to replace the whole section of the line before it causes even worse water damage to your property.
Tips to Prevent Your Pipes From Freezing
Just because your pipes have been thoroughly thawed and repaired doesn't necessarily mean the problem is completely solved. If the temperature stays low, you could deal with frozen pipes again in the future if you don't take the necessary steps to prevent the problem reoccurring. Our expert plumbers are dedicated to keeping you and your family safe and secure from dangerous burst pipes, so we've put together some tips to help make sure that your pipes do not re-freeze and break again in the future.
Some of the methods of protecting pipes from freezing include:
Adding specialized insulation foam to wrap around any pipes that are exposed.
Making sure that the garden hoses have been removed from the hose bibs and insulating the bibs, so they do not collect moisture.
Check to see that the swamp cooler or evaporative cooler has been drained of water that could freeze.
Help you find the location of your water main, so that if your pipes do happen to freeze in the future, you can immediately shut off the main and stop further damage.
Dedicated Care for Winter Plumbing Emergencies
Here at Kirkwood Plumbing, we know that emergency never strikes at a convenient time. This is why we offer our dedicated frozen pipe services in St. Louis at all times of day or night, including on the weekends. If your pipes have suddenly frozen, it is time to get in touch with us as soon as possible. Time is of the essence because even newly installed pipes can burst if they become frozen, particularly those made from PVC or metal. If your plumbing system is old and has already suffered wear and tear, it is at even more risk. Do not hesitate but ring us up for emergency 24/7 service from our handy team of plumbers.
Call (314) 207-3916 today or contact us online for fast help from our expert plumbers.
Make Kirkwood Your First Plumbing Choice
Workmanship Parts Guaranteed

No Overtime Charges

License and Insured

Exceptional Customer Service

Upfront Pricing

Locally Owned & Operated
Stay Informed
Read Our Blog For Tips & Tricks