Sump Pump Repair in St. Louis
Licensed Plumber in St. Louis County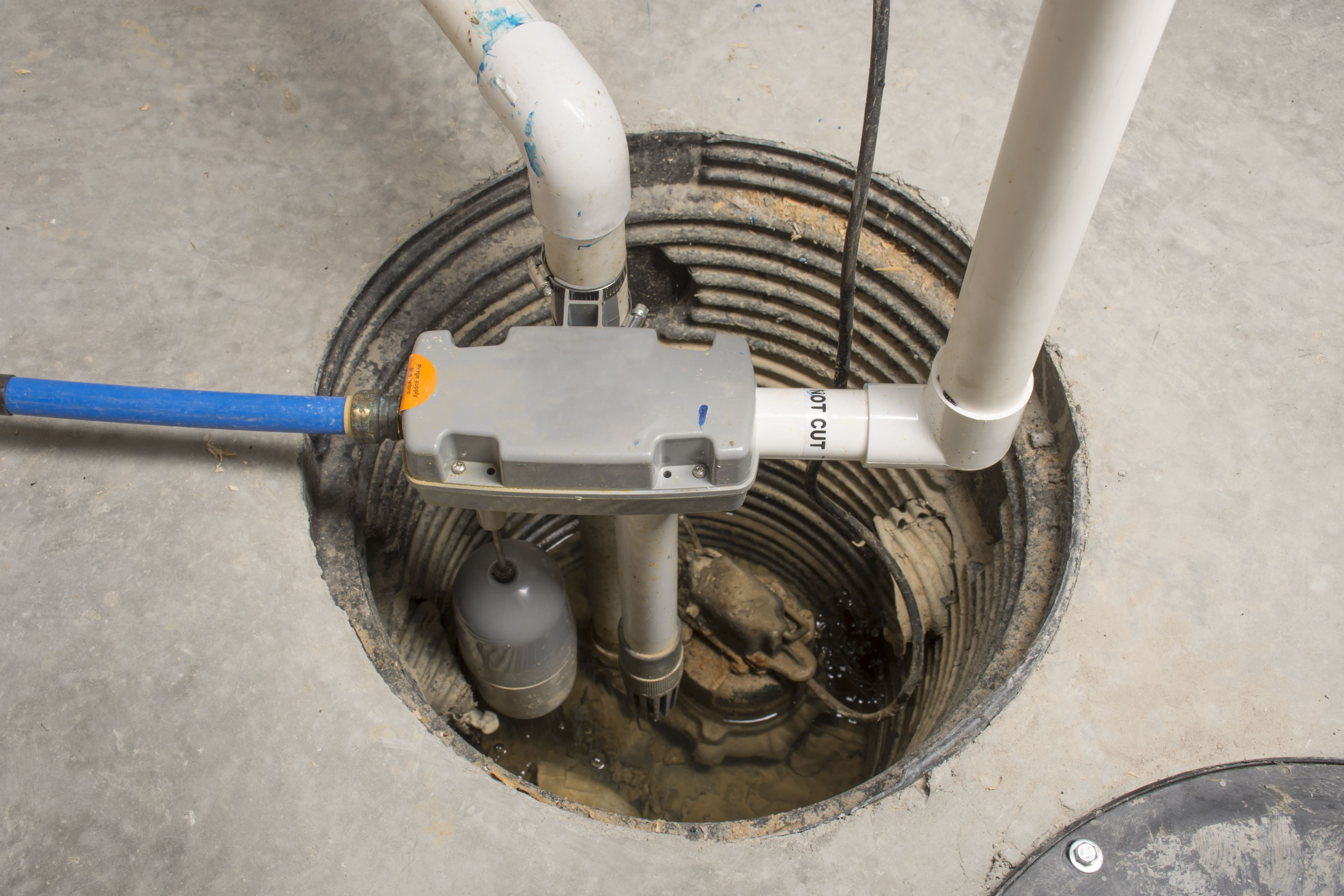 If you have lived in St. Louis for even a few months, you are likely aware of how quickly the weather can shift. One minute the sun might be shining brightly, and the next the sky may be cloudy.
When there has been a lot of extra rainfall, or even when the winter snow suddenly turns into huge puddles from an unexpected thaw, the result can be an undesirable collection of water licking at the edges of your foundation.
The flooding caused by such natural events, as well as other plumbing-related disasters such as burst sewer lines, can wreak terrible damage upon our home.
Fortunately, if you have a reliable sump pump, you can avoid these threats to your house. But what happens if your sump pump itself is malfunctioning?
It is essential to get dependable St. Louis sump pump repair before the situation gets any worse. You can count on Kirkwood Plumbing for rapid support.
Call (314) 207-3916 or contact us online to request an appointment for sump pump repair in St. Louis.
Why You Need a Strong Sump Pump
Every house that has a basement, a crawl space, a cellar, or any underground storage is need of a well-functioning sump pump, since even the slightest amount of water damage in these unventilated spaces can quickly result in mold, mildew, and dangerous bacteria.
The integrity of your home's foundation is also vulnerable as well unless your sump pump is working well to remove extra water.
Sump Pump Problems in St. Louis Requires Rapid Repairs
It is especially important to keep an eye out for any problems with your sump pump; any delay in identifying an issue could quickly turn into a costly disaster.
When you call Kirkwood Plumbing, our expert plumbing technicians will carefully examine your sump pump for telltale signs of malfunction during an initial repair inspection process. Once we pinpoint the source of the problem, we'll quickly get to work on the right resolution, whether that's a simple cleaning or a full replacement.
Some of the most common issues that hinder the efficiency and effectiveness of a sump pump include:
A float switch that has become stuck or broken
The intake screen has become clogged with debris
The sump pump is too small to handle the amount of water flowing in
There is an airlock within the sump pump
When your sump pump is running slowly, or if you observe indications of water damage and discoloration around the sump pump, reach out immediately to request sump pump repairs.
St. Louis Sump Pump Replacement & New Installation Services
Because sump pumps are built to be very durable, they can last a long time, with only minor repairs from time to time. However, if your system has been repeatedly malfunctioning, or has completely stopped working at all, you may need to consider sump pump replacement.
Our knowledgeable plumbers at Kirkwood Plumbing can accurately assess the damage and determine the exact solution for your situation.
Call us today at (314) 207-3916 or contact us online so we can keep your home safe and dry with our excellent sump pump repair and installation services in St. Louis, MO.
Make Kirkwood Your First Plumbing Choice
Workmanship Parts Guaranteed

No Overtime Charges

License and Insured

Exceptional Customer Service

Upfront Pricing

Locally Owned & Operated
Stay Informed
Read Our Blog For Tips & Tricks